Title Sponsor
Protiviti (www.protiviti.com) is a global consulting firm that delivers deep expertise, objective insights, a tailored approach, and unparalleled collaboration to help leaders confidently face the future. Protiviti and its independent and locally owned Member Firms provide clients with consulting and managed solutions in finance, technology, operations, data, analytics, governance, risk and internal audit through its network of more than 85 offices in over 25 countries.

Named to the 2021 Fortune 100 Best Companies to Work For® list, Protiviti has served more than 60 percent of Fortune 1000® and 35 percent of Fortune Global 500® companies. The firm also works with smaller, growing companies, including those looking to go public, as well as with government agencies. Protiviti is a wholly owned subsidiary of Robert Half (NYSE: RHI). Founded in 1948, Robert Half is a member of the S&P 500 index.
Associate Sponsor
Infosys is a global leader in next-generation digital services and consulting. We enable clients in more than 50 countries to navigate their digital transformation. With over four decades of experience in managing the systems and workings of global enterprises, we expertly steer our clients through their digital journey. We do it by enabling the enterprise with an AI-powered core that helps prioritize the execution of change. We also empower the business with agile digital at scale to deliver unprecedented levels of performance and customer delight. Our always-on learning agenda drives their continuous improvement through building and transferring digital skills, expertise, and ideas from our innovation ecosystem.

Visit www.infosys.com to see how Infosys (NYSE: INFY) can help your enterprise navigate your next.
Gold Partner
NTT DATA – a part of NTT Group – is a trusted global innovator of IT and business services headquartered in Tokyo. We help clients transform through consulting, industry solutions, business process services, IT modernization and managed services. NTT DATA enables clients, as well as society, to move confidently into the digital future. We are committed to our clients' long-term success and combine global reach with local client attention to serve them in over 50 countries. In India, we are known for our proven expertise and innovation in industries like healthcare, financial services, manufacturing, and public automobile industry. That, combined with unwavering dedication to our customer success, is why clients stay with us for years, even decades.

(Home - NTT DATA Services)
Banking Partner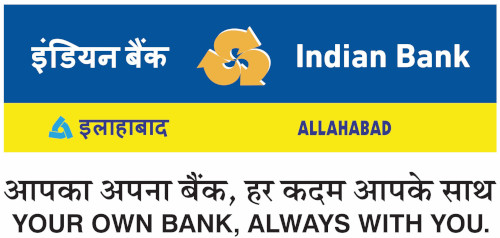 Founded in 1907, Indian Bank is a leading public sector bank today. With a 100% CBS network, Indian Bank has a wide national and global footprint of 5800+ domestic branches, 3 overseas branches and over 9180 Business Correspondents, serving over 10 crore customers. The Bank offers a range of products spanning Deposits, Loans, Cards, Wallets, Insurance, Mutual Funds, Remittances and Forex Services, and extended seamlessly across various channels and digital platforms.

(Home - Indian Bank)